Just when you thought your airport days would forever be boring and stressful…introducing the Modobag. A piece of luggage brought to you by Kevin O'Donnell, an inventor from Chicago, who had the idea that we could all release our stress and navigate through the airport easier if we could just ride our bag.
AIRPORT CAR SERVICE
If you need luxury car service to any of San Diego's airports, call Roadrunner Limousine today.

Learn more about our
Limousine Luxury Airport Car Service: San Diego Airport
Or call 24/7 – 323.419.0470
Wait, what? You heard right. Ride our bags. The Modobag is a new type of luggage that can be ridden go-kart style. Yes it is carry-on luggage, but you can sit on the bag and ride it through the airport, or wherever you need to get to. The "vehicle" can reach up to eight miles per hour and can travel up to six whole miles on a full battery charge! The ride-able luggage features a seat, steering column, braking system, and even has a dashboard!
To some this may seem like a brilliant idea. To others, it will make the airport an even more stressful place to be. Yes the idea of riding your bag can eliminate lugging and tugging it around with you, but it can create more problems as riders speed around you, possibly crashing into each other and causing more chaos.
You can easily store the bag after you have ridden it and boarded. Other options included in the bag are a GPS tracking system and two USB ports so you can easily charge your electronic devices.
When empty, the bag weighs only 20 pounds. This may limit the amount you will want to actually pack in it, but would you rather bring more items or have an easier time getting through the airport? I guess these are things passengers will have to decide on before purchasing the bag.
Speaking of purchasing the Modobag, there are currently two models available. The standard bag, which can carry passengers weighing up to 200 pounds, is available for $999 on kickstarter. Or you can upgrade to the Modobag Max, which carries up to 260 pounds for $1,299. The retail price of the bag is stated to be $1,899.99.
AIRPORT CAR SERVICE
If you need luxury car service to any of San Diego airports, call Roadrunner Limousine today.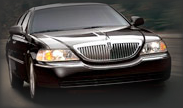 Learn more about our
Luxury Sedan Car Service: San Diego Airport
Or call 24/7 – 323.419.0470