The holiday season should be a time of celebrating, friends, family and relaxing. But for many people, just the thought of the travel madness and stress makes holidays a dreadful time of year. Here are some super ways to avoid some of the problems and ease through the holidays stress-free.
AIRPORT CAR SERVICE
If you need luxury car service to any of San Diego's airports, call Roadrunner Limousine today.

Learn more about our
Limousine Luxury Airport Car Service: San Diego Airport
Or call 24/7 – 323.419.0470
The first thing you want to do is plan ahead. Do not wait for the last minute and have to deal with the thousands of other procrastinators, rising prices on gas and airfare, and general crankiness from everyone who didn't plan ahead. The sooner you can make reservations the better. Grab the lowest prices you can, book flights and hotels way ahead of time, and steer clear of the last minute price gouge.
If you are planning to drive, try to do so several days early to avoid more expensive gas prices and much more crowded highways.
When at all possible, try to book through an airport that has plenty of different airlines, as they will all be competing for your business. This may work out to your advantage.
If there is more than one airport in your area, check out the smaller, less busy one. Most people will go for the most popular, larger airport. You can also get deals by flying on off days, like Monday or Tuesday. Check prices on the discount airlines as well, such as Spirit and Frontier, but be sure to check for fees beforehand, as the baggage fees can be a killer.
When you are ready to book, be sure to shop around. Off peak days are generally cheaper, but you may find an awesome special that you didn't know existed. Traveling ON the actually holiday is cheaper and way less crowded, if that is an option for you.
When searching for a hotel, use a site like Tingo.com. These booking sites are a big help, and Tingo refunds you the difference if your rate goes down after you book. This can come in handy.
If you have been saving up your frequent flyer or hotel rewards, now is the perfect time to cash them in. Loyalty perks such as upgrades, amenities and much more can be a great gift to yourself for the holidays. You might even get baggage fees waived and super-fast security checks!
Save money while traveling by trying to bring your favorite items with you so you can avoid having to purchase them while away, possibly at a much higher price.
Keep connected with your friends via social sites and you may score a special deal. Sometimes these surprises are not advertised, and word of mouth may be your only way of finding them.
Whatever your mode of travel or destination may be, make it a safe, happy and stress-free one.
AIRPORT CAR SERVICE
If you need luxury car service to any of San Diego airports, call Roadrunner Limousine today.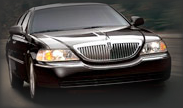 Learn more about our
Luxury Sedan Car Service: San Diego Airport
Or call 24/7 – 323.419.0470