Everyone likes to get a good deal or find a bargain. But sometimes you just want to be pampered with the best of the best. Here are some of the best hotels worldwide for just that, according to a recent survey.
AIRPORT CAR SERVICE
If you need luxury car service to any of San Diego's airports, call Roadrunner Limousine today.

Learn more about our
Limousine Luxury Airport Car Service: San Diego Airport
Or call 24/7 – 323.419.0470
The top honors go to The Peninsula, in Shanghai. The architecture is fabulous, with brass and mahogany elevators and glass lamps, but the amenities are top of the line. Enjoy such perks as VolP phones, spa tubs with music and light settings, and portable master control panels.
Number two goes to the Four Seasons Hotel in Mexico City. Relax among the hacienda architecture, stroll through the Mexican gardens with tropical fruit trees, caged canaries and orchids. Dine in the courtyard or soak in the deep tubs provided in your room. The views are spectacular from your room, and the staff is impeccable.
Three and Four were both so good they ended in a tie. The Four Seasons in Hong Kong sits on the waterfront, and features lacquered wood tables and silk throws and cushions. Get in your viewing time on the 42-inch plasma screens, and step into the walk-in showers with rainfall showerheads. Scrumptious on-site dining is available, and you can get some exercise on the rooftop deck in the twin swimming pools.
The Peninsula in Tokyo provides you with an exquisite staff that can help you with any need you might possibly have. The hotel boasts 314 fantastic rooms and suites, with stone accents, Japanese torches and inviting woodwork. Lavazza espresso machines are also a delicious perk!
Coming in at number five is the Stafford London by Kempinski. The rooms are traditional, while the carriage house has a more country flavor to it. The Stafford Mews has more modern suites that are exquisite and immense! Check out the American bar, where more than 3,000 items hand from the walls for a unique museum of sorts. They also have an in-house wine cellar.
Buenos Aires is the location of yet another Four Season Hotel. This 12-story tower is the perfect spot to relax and get your work done. Each room in the building reflects the era of the building it is in. There are 161 tower rooms and seven Mansion suites with glass chandeliers, gilded mirrors and floral rugs.
Atlanta has another of the famed Four Seasons Hotels, this one recently renovated in 2007. All 244 rooms are earth toned, and the indoor pool and outdoor sun terrace are for lounging at its finest.
Hong Kong is once again the site of the number eight hotel, the Mandarin Oriental. Relax in oversized rooms with Wi-Fi and touch screen lighting, super luxurious velvety fabrics, and colorful ceramics. There are spas on three floors, herbal steam rooms, 10 restaurants and bars, and even an old-time barber shop.
We can't finish up the top ten without another visit to a Four Seasons Hotel, this one in Budapest. After a $125 million restoration, this 1906 hotel is one of the classiest around. Guests can't stop gazing at the stained-glass windows in the lobby, or the magnificent chandelier that was custom-designed and created from hundreds of crystal leaves. The lobby floor consists of 1,021,200 mosaic tiles.
Number ten finds us in Berlin at the Hotel Adlon Kempinski. This hotel was around since 1907, destroyed in 1945 and reopened in 1997. It now features Carrara marble and stained glass, cherry wood accents in the rooms, and a top of the line spa for relaxing. World class restaurants are also on site so you can feast in elegance.
AIRPORT CAR SERVICE
If you need luxury car service to any of San Diego airports, call Roadrunner Limousine today.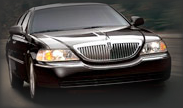 Learn more about our
Luxury Sedan Car Service: San Diego Airport
Or call 24/7 – 323.419.0470