For all your business needs, from laptops to luggage, here is a list of some of the top rated items in each class.
AIRPORT CAR SERVICE
If you need luxury car service to any of San Diego's airports, call Roadrunner Limousine today.

Learn more about our
Limousine Luxury Airport Car Service: San Diego Airport
Or call 24/7 – 323.419.0470
Let's start with Laptops under $500. A few that made the top ten were the Dell Chromebook 11 with 16GB storage, which received 3.8 out of 5 stars, and the Asus Transformer Book with 64GB Solid-state, which received 4.0 out of 5 stars.
The Toshiba Chromebook, with 2GB Ram received 4.2 out of 5 stars, and the Acer Chromebook with 4GB got 4.4 stars.
Topping the list was the HP Chromebook 11 with Samsung Exynos 5250, which got 4.6 out of 5 stars.
The best of the Business laptops had 2 Lenovos in the top 5; The Lenovo Thinkpad and the Lenovo Y70 Touch, with 3.0 and 4.2 stars. The MacBook Pro 15 Inch  runs both the Apple and Windows operating systems, and came in with 4.4 stars, and the Macbook Pro 13 Inch was rated the best lightweight laptop on the market with unsurpassed viewing experience and received 4.6 stars.
Let's move on to luggage. The 5 top rated brands of carry-on luggage for men were as follows. The DTravel Pro Crew 9 came in 5th with 3.8 stars. It is 22" high and has single directional wheels. Coming in fourth was the Samsonite Dkx, 21: high and four multi directional spinner wheels. It received a 4.7.
Samsonite's Aspire Sport sits 25" high and received a 4.0, putting it in third. The top two were both Delsey Helium. In second was the Helium Shadow, 25.2" high with a rotational wheel system and 4.2 stars, and coming in first was the Helium Aero, 25" high with four twin spinner, multi directional wheels and 4.6 stars.
Businessmen and women need to have an online presence. This can help your business immensely. Some useful sites to help you out are Facebook, Linkedin, a Twitter account, and even a Pinterest board, mostly for women.
For those who may not be aware of vlogging, it is where you mix together your video recording and your blogged article. With that said, here is a list of the best vlogging cameras to assist you, not surprisingly all made by Canon.
The Canon VIXIA got a 4.2 rating, and has specs of up to 1920 x 1080 Full HD, with an external mic jack and image stabilization. The Canon PowerShot S110 has the same specs, but no external mic jack or image stabilization, but still rated 4.3 stars.
Canon's EOS Rebel boasts pretty much the same specs but rated 4.6 stars and the best seller label.
These tips should help your business run smoothly and keep you on top of things with the best tools for the job.
AIRPORT CAR SERVICE
If you need luxury car service to any of San Diego airports, call Roadrunner Limousine today.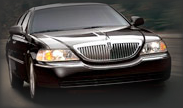 Learn more about our
Luxury Sedan Car Service: San Diego Airport
Or call 24/7 – 323.419.0470