If you haven't heard of the Apple Watch, you might want to check it out. Yes, it will run you about $350 or more, depending where you purchase it, but in the long run it can help you out tremendously if you travel frequently.
For starters, it has an auto time zone adjustment. Even the most expensive of watches can't provide you with this feature. Don't worry about trying to figure out the time at your destination. The Apple watch will automatically do that for you.
AIRPORT CAR SERVICE
If you need luxury car service to any of San Diego's airports, call Roadrunner Limousine today.

Learn more about our
Car Service: San Diego Airport
Or call 24/7 – 323.419.0470
There is a built-in Microsoft translator to help you translate words and phrases from 50 different languages. Select the language you need, speak your phrase and the translation will appear, along with an audio for you to hear.
The American Airlines app will help you get to your flight on time with a handy reminder and also allow you to check in for your flight with just your watch. You will get updates while in-flight, such as time left, where you are and which baggage claim to head to when you land.
The Passbook app is awesome as well, and will store your boarding passes and tickets and let you know when it is time to use them. Starwood Hotels even offers an app that will let you check in as you enter the lobby, get your room number sent directly to you, and allow you to enter your room just by passing the watch in front of your door lock. How cool is that?
The TripAdvisor app is the perfect companion for learning all about your surroundings at your destination. Find out what attractions, hotels and restaurants are close by. Get some helpful recommendations for what's the best or closest place for dinner or a show. You can also save your favorites to a list for next time.
The Maps app will help you navigate through the streets of your chosen city without looking like a tourist while staring at your watch trying to find out where to go. The watch sends gentle vibrations to let you know which way you need to turn to get where you are going.
If you need help preparing for your trip, Travel List will help you pack. Well, not literally, but they will give you a list that will help you get the job done quickly and efficiently. They will remind you of those last minute things you may forget like chargers or toothbrushes. The app is $1.99, but worth it in the long run if you tend to forget things while packing or hate making lists.
Keep fit while traveling with the Activity App. This app has an accelerometer to track the movements of your body, and a sensor that will measure the intensity by way of your heartbeat. The GPS will help record the distance you travel, and provide you with several charts to check the calories you have burned etc. You will be reminded if you haven't done enough activity for the day and even get reminders to stand and stretch occasionally.
There are plenty of other apps the watch has available, such as Instagram, Evernote, Expedia, PayByPhone Parking, Open Table and much more available for you to download to make this your best traveling companion.
AIRPORT CAR SERVICE
If you need luxury car service to any of San Diego airports, call Roadrunner Limousine today.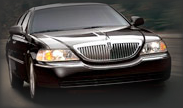 Learn more about our
Town Car Service: San Diego Airport
Or call 24/7 – 323.419.0470