Face it…everyone would rather fly first class. Paying for the first class ticket? That's another thing. The price can be astronomical compared to a coach ticket, and for the average business traveler, that's an expense that just doesn't fit into the budget.
AIRPORT CAR SERVICE
If you need luxury car service to any of San Diego's airports, call Roadrunner Limousine today.

Learn more about our
Car Service: San Diego Airport
Or call 24/7 – 323.419.0470
There are those times, however, when you get lucky enough to be moved into first class due to seat shortages or other problems that arise. It could just be your lucky day, or perhaps luck has nothing to do with it. Try some of these tips and see what happens on your next flight.
Just Ask…Sounds simple. But it may be all you need to do to get that special first class entry. Let them know that you are interested in an upgrade if they decide to do any, and to keep you in mind. Smile and be courteous, and you will already stand out next to most of the passengers who will be grumpy or tired of waiting in lines.
Arrive early. Being early is always helpful no matter what you are doing. Why wait until lines are long and agents are busy with hundreds of other customers? Get a jump start on things and you may get lucky.
Appear to be First Class Material. Don't arrive in stained sweats or tattered jeans with an old t-shirt on. If you prefer to fly in casual clothes, make them look good by adding a jacket, scarf or shawl. The added extras can be all it takes.
Choose peak travel times. If you are flying when the airport is empty and planes are half full, you obviously won't get a chance to be moved into first class. Book your flight for peak times and hope that the seats are overbooked enough that they will have to do some upgrades.
Travel alone. If you are traveling by yourself, there is a better chance that you will get plucked from the crowd to fill in one of the few seats available in first class.
Choose to wait for the next flight. If you are asked to give up a seat, go for it. As long as you are not on a time limit, and they assure you an upgrade on the next flight, it will be worth it. You may have to wait a bit, but think of the reward!
Choose the undesirable seat. Pick the seat that is smack in the middle, or next to the loud annoying child. The flight attendant may feel your sorrow and try to make up for it by upgrading you. However, if you don't get chosen, it may be a long flight.
Tell the attendant it's your birthday! Or whatever occasion it may be. Anniversary, honeymoon, whatever the reason, maybe they will decide you deserve a better seat than what you have. Don't lie, that wouldn't be right. But if you have a special reason, use it.
Inspect your area. Check that all parts of your seat area are in working order. If anything is broken, such as a seat belt or arm rest, they will have to move you. If you get lucky, it may be straight to first class.
Loyalty club. If you aren't already a frequent flyer member, check it out. Upgrades are often offered to members first when agents check the list of who to move into first class. Joining several clubs will assure that you are listed no matter how you fly.
AIRPORT CAR SERVICE
If you need luxury car service to any of San Diego airports, call Roadrunner Limousine today.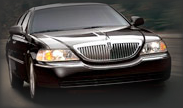 Learn more about our
Town Car Service: San Diego Airport
Or call 24/7 – 323.419.0470