Traveling for your job is required for many employees, and absolutely mandatory for others. This can include a quick trip to the corporate office once a year or many monthly trips around the world to different areas. To the leisure traveler, this can seem like the best job ever. I mean who wouldn't want to see China, or fly off to Rio for the weekend, or spend the holidays in Switzerland?
From the inside however, it's not all that glorious.
AIRPORT CAR SERVICE
If you need luxury car service to any of San Diego's airports, call Roadrunner Limousine today.

Learn more about our
Limousine Luxury Airport Car Service: San Diego Airport
Or call 24/7 – 323.419.0470
Traveling alone can be just plain lonely. Not only do you have to leave your friends or family home, but you are with complete strangers for what may be a special occasion or holiday.
Getting through a major task at your job or overcoming a difficult obstacle seems like the most wonderful accomplishment. But when you realize you have nobody to celebrate it with it kind of lessens the excitement. A high five over skype just doesn't have the same appeal.
Business travelers are also exposed to levels of radiation that over time can become a health issue, especially for those traveling on a constant schedule. According to studies, 85,000 flight miles exceeds the limit for a person's exposure to radiation. This would be about seven round-trips from New York to Tokyo a year. It is said that the exposure the flight crew faces is even higher than that of a nuclear power worker.
Many advertisements glamorize the life of a business traveler, making you wish you too could fly to all these exotic places at the drop of a hat. But they fail to show you the inside life of a constant traveler.
If you are a solo traveler, you have to get used to dining alone daily. This can get very lonely even for the introvert who enjoys being alone. This can lead to bad eating habits and weight gain. The lack of exercise for most travelers also contributes to poor health.
All these things can lead to an immune system that is weakened, and you become a host for all sorts of germs. This is why so many travelers end up sick after taking a flight or even being in the airport.
With today's technology as it is, many are turning to conference calls to get those meetings in, and avoiding the hassle of traveling. This can be quite productive to some, but nothing beats that face-to-face meeting, and there are those who just can't do business long distance.
If you find yourself traveling more than you find comfortable, perhaps you could suggest cutting down on those trips by having conference calls. Another option is to bring your spouse or family with you and make a mini-trip of it. More and more business travelers are making their business trip into a family getaway and enjoying the time a lot more.
Stretch out your one day into three or four and see the sights while you are there. Take the kids to a fun attraction, or just take your spouse out to a fancy restaurant. This can make you more productive and happier in the long run.
If you feel you are achieving less, feeling sick all the time, or just ready to give up, maybe you should re-think your travel habits and change them for the better.
AIRPORT CAR SERVICE
If you need luxury car service to any of San Diego airports, call Roadrunner Limousine today.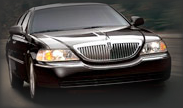 Learn more about our
Luxury Sedan Car Service: San Diego Airport
Or call 24/7 – 323.419.0470