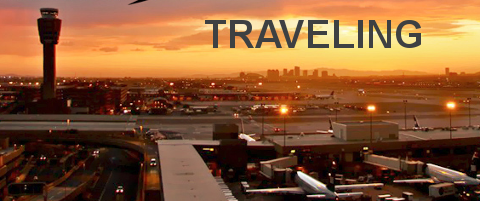 San Diego has so much to offer whether you are a one-time visitor, frequent vacationer, business traveler or full time resident. But what is the most convenient way to travel to different areas? Here are a few suggestions that may help you decide.
Driving your own vehicle around is probably the best way to see what you want, when you want. Though there are buses and trolleys, they may not have as many convenient stops as in other large cities. The airport also offers a shuttle service, which will take you downtown, and to Mission Beach, among other areas.
AIRPORT CAR SERVICE
If you need luxury car service to any of San Diego's airports, call Roadrunner Limousine today.

Learn more about our
Luxury Airport Car Service
Or call 24/7 – 866.798.7694
Whether you arrive in your own car or rent one from the San Diego International Airport, or just pick one up once you get to town. It's always nice to control your own itinerary and be able to come and go when you want. You may want to hit the beaches or find the perfect restaurant. Having your own vehicle makes all this possible without hassle. Keep in mind that most of the streets do feature parking meters, so you want to be sure you have coins handy.
If you don't like driving in traffic or just don't want the hassle, there is public transportation available. The city Metro system hits most of the major sights, such as the Cabrillo National Monument, Balboa Park and of course the San Diego Zoo. The trolley can get you quickly around downtown, and makes stops at the San Diego Convention Center and the Santa Fe Depot. Fares are around $2 to $5 one-way, or you can purchase day passes for $5 which cover unlimited rides on most of the bus and trolley trips. Most of the Metropolitan Transit System vehicles run seven days a week, but not 24-hours.
Taxis are scattered throughout the city, so if you prefer to let someone do the driving for you, you will have no problem hailing one. If you plan to do a lot of sightseeing or traveling, however, you will probably get off cheaper renting your own car.
For a different kind of ride, take the ferry or water taxi. These crafts run between the Convention Center and Coronado and the Broadway Pier. For about $4.25 per person, take the 15-minute ride and relax. These ferries run between 9 a.m. and 10:30 p.m., depending on which ferry you depart on. The water taxis depart from any dock on the San Diego Bay, charge $8 per person, and travel to most locations. These only operate on weekends from noon to 10 p.m. For more information check out San Diego Harbor Excursions.
If you are settled and want to explore the area you are in, you can always walk around the area. There are plenty of things to see and do within walking distance in the town, but if you really want to see the city you will probably need a better mode of transportation.
AIRPORT CAR SERVICE
If you need luxury car service to any of San Diego airports, call Roadrunner Limousine today.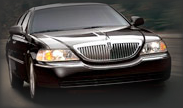 Learn more about our
San Diego Luxury Airport Car Service
Or call 24/7 – 323.419.0470