Businessmen and women of today find themselves traveling more and more every day. The days of just sitting in the office and taking care of things are behind us. Even though there is much more technology, and more business can be done by just getting online, traveling has become an important part of keeping that business lucrative and running smoothly.
The gadgets of today make business travel much easier than in the past. You can stay connected pretty much anywhere you go close to home. But when you need to travel internationally, things may get a bit unsafe if you don't know what to look for. Here are a few tips to help you stay secure.
AIRPORT CAR SERVICE
If you need luxury car service to any of San Diego's airports, call Roadrunner Limousine today.

Learn more about our
Luxury Airport Car Service
Or call 24/7 – 866.798.7694
Your main concern away from home is cyber security. When you cross a border, you need to realize that laws change from what you are used to. Be sure you know the laws you need to follow. You can easily be hacked into if your information is not secured. Be sure you have your data encrypted while you are traveling, and be sure the data centers hosting your data are secure.
Be sure your employees are educated and pay attention when downloading software from the internet or signing in through open Wi-Fi connections. Keeping an eye on your devices as much as possible can be a big plus. You may not have this option all the time, for instance during customs checks, but logging out of programs can help you be protected from identity theft or other hackers.
Be sure to have the best technology available to your employees when they travel so that you can keep them as safe as possible not matter where they go.
When using public Wi-Fi, turn off all your share settings so others can't get in. Always make sure your firewall is turned on to ward off attacks. Be sure your web page says HTTPS instead of just HTTP. The "s" theoretically means the page is more secure. This can save you hassles later.
If possible, make sure your email accounts are SSL encrypted. This can keep hackers from reading your emails and accessing your personal data.
When you are finished with your tasks, turn off the Wi-Fi and tell your device to forget the network and not automatically connect next time. Always avoid the auto connect option if possible.
Staying secure while away from home can be time consuming but well worth it in the end. Just be vigilant and keep track of what you are doing and in what way you perform tasks, and you can save yourself stress and problems in the future.
Above all, if you don't need to connect at all, don't. Use a pad and pen to jot things down, or perhaps you can browse important papers that will keep you from having to go online. The world-wide-web has opened us up to many new opportunities and brings the world to your fingertips. Unfortunately, it has also brought the bad with the good. So be sure to keep yourself safe while traveling.
AIRPORT CAR SERVICE
If you need luxury car service to any of San Diego airports, call Roadrunner Limousine today.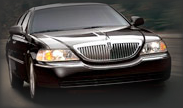 Learn more about our
San Diego Luxury Airport Car Service
Or call 24/7 – 323.419.0470