Philadelphia International Airport is located in between New York and Washington DC. Seeing how both of those cities have three major airports, you would think that PHL would not be very busy.  But on the contrary, about 31 million passengers a year make their way through the airport.
Philly's Airport is conveniently located just seven miles from the heart of downtown. Public transportation, or SEPTA, is how most of the locals travel on a daily basis. Take the rail or check out one of the bus lines that serve the airport.
AIRPORT CAR SERVICE
If you need luxury car service to any of San Diego's airports, call Roadrunner Limousine today.

Learn more about our
Luxury Airport Car Service
Or call 24/7 – 323.419.0470
If you'd rather take a private taxi, you can get where you need to go from the airport for anywhere from about $10 to $28.
Within the airport you will find free internet access and plenty of electrical outlets all around so you can stay connected. Terminal B/C is a great spot to relax in a rocking chair and wait for your flight.
The Philadelphia Marketplace is the perfect place to stroll around, stretch your legs and do some shopping. There is a large food court, and over 70 eateries to choose from throughout the airport. Be sure to grab a Philly Cheesesteak! There are also several stores where you can get in some shopping. The airport also boasts a wonderful art program where you can stroll around and check out the exhibits located throughout the terminals. Local artists and art galleries have plenty for you to see, including movie posters, ceramics and much more.
When you need a good de-stressing, head to the XpresSpa or d-parture spa for a relaxing massage, facial or even a waxing. You have the time, why not get pampered?
If you happen to be stuck for a few hours, take advantage and try to see some of this fabulous city. Independence Hall is a must see for history buffs, (as is most of the city), the Betsy Ross House, and of course the Liberty Bell.
Whether you enjoyed the Rocky movies or not, you might want to check out the Philadelphia Museum of Art. Head inside to see the awesome collections, or just revel in the fact that you stood on the steps where Sylvester Stallone did.
The Reading Terminal Market is an historic farmers' market with mouth-watering fresh produce and unique crafts.
If your trip ends up being overnight, head to the Philadelphia Airport Marriott, which is connected to the airport.  If that's a little too close for you, there is a Hilton and a Hampton Inn also relatively close. The Hampton will even provide you with a complimentary hot breakfast!
Philadelphia International Airport might be perfect for your next pass through trip and help you avoid the major traffic in New York or DC.
AIRPORT CAR SERVICE
If you need luxury car service to any of San Diego airports, call Roadrunner Limousine today.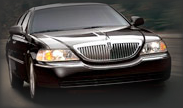 Learn more about our
San Diego Luxury Airport Car Service
Or call 24/7 – 323.419.0470