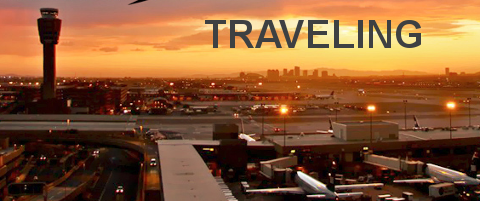 It's that time of year again. Everyone is gearing up for that visit to friends and family and spending time together for the holidays. We all look forward to it. What we don't look forward to is all the extra money we will end up spending on gifts, travel expenses and other things. Here are a few tips to make it a little easier on the budget.
AIRPORT CAR SERVICE
If you need luxury car service to any of San Diego's airports, call Roadrunner Limousine today.

Learn more about our
Car Service: San Diego Airport
Or call 24/7 – 323.419.0470
If you are looking for the best deal on airplane tickets don't wait until the last minute. The same goes for bus tickets, or even Amtrak. The closer the holidays get the more companies will jack up their prices for travel. Take advantage of early bird deals so you don't have to pay ridiculous prices later. Check out the cancellation policies to be sure they have very low or no cost policies in case you have to change plans at the last minute. This way you can book way ahead for the best price but not be penalized if you can't keep those plans.
On the other hand, if you don't mind traveling on the actual holiday, such as Thanksgiving or Christmas, you will probably receive a major discount. Since most travelers have already reached their destination, airline ticket prices will take a drop on these days to get what money they can from the stragglers who haven't made their trip yet.
You can receive special email alerts from places like Airfarewatchdog that will keep you posted on certain fares. If you have a special route you travel often, they will alert you on any special deals that are available between those destinations.
If you have never used a travel agent, now might be a good time to start. Check out Expedia or Orbitz for the best prices. You can also get refunded if your scheduled flight drops to a lower price before your departure date.
Use those frequent flyer miles whenever possible. If you have a credit card with rewards, you can usually receive at least one free flight with the card so check into it. Loyalty programs also feature seasonal or holiday bonuses or rewards. Some companies work together so you can receive special discounts if you pair your flight with your hotel.
If you are bringing gifts with you, keep them unwrapped until you arrive. Security may end up opening them and wasting your paper, not to mention your awesome wrapping job! Bring paper to wrap later, purchase after you land, or just use gift bags for easier inspection.
A little extra preparation will make your holiday travel smoother, hassle free and hopefully a little less expensive!
AIRPORT CAR SERVICE
If you need luxury car service to any of San Diego airports, call Roadrunner Limousine today.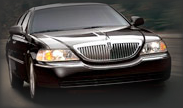 Learn more about our
Town Car Service: San Diego Airport
Or call 24/7 – 323.419.0470