These days everyone looks at reviews for everything. Trip Advisor, Yelp and plenty of others will tell you what you want to know about your travel destination, hotel, or whatever else you need to know. We all rely on how many stars they have to decide on our choice. But how reliable are these ratings really?
First of all you need to remember that they are all done by people just like you. Everyone has different tastes, likes and dislikes, so it just goes to say that everyone's idea of the "perfect" hotel will not be the same.
AIRPORT CAR SERVICE
If you need luxury car service to any of San Diego's airports, call Roadrunner Limousine today.

Learn more about our
San Diego Airport Car Service
Or call 24/7 – 323.419.0470
So just because a number of people rated a certain hotel 5 stars, doesn't mean you will think the same of the place when you stay there.
When you research a specific property, be sure to read through many reviews on many different websites. See what the people liked or did not like, or why they rated the property the way they did.
Some give high ratings because they had excellent customer service. This does not mean that on the day you arrive you won't get the one person that is having a bad day and treats you miserably. Others will complain about every little thing and give one star because they had a noisy neighbor who kept them up all night. This does not really reflect on the whole of the hotel.
A lot of the negative one-star reviews are often times due to the customer just having a bad day. They couldn't check-in on time, or they didn't get the room they preferred, or the room was not as perfect as they pictured.
Take the time to read through reviews and decide if the hotel is to blame or if it is just one person's point of view.
On the other hand, be careful of the super positive glowing reviews. Check for names of the person who rated it and beware. Sometimes these reviews are from the hotel itself, or someone who works there. You will often times see several reviews from the same person for places that don't have a lot of reviews or don't quite live up to what they claim their property will be like.
Hotel pictures can sometimes be outdated as well. You may see some fantastic pictures, only to realize the place looks nothing like that anymore. Try to find actual tourist pictures if possible. If you are interested in a pool, you may want to check with the hotel to be sure it is open and in working order and not closed for repairs or some other reason. These are other reasons people rate the property with low stars.
AAA has diamond ratings for properties that are pretty accurate. For instance, a five-diamond AAA rating hotel must provide guests with the ultimate luxury, sophistication and comfort, among other things. Be sure to check with your property if you have any doubts or questions ahead of time to know what to expect when you arrive.
AIRPORT CAR SERVICE
If you need luxury car service to any of San Diego airports, call Roadrunner Limousine today.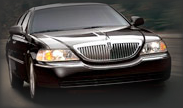 Learn more about our
San Diego Airport Car Service
Or call 24/7 – 323.419.0470