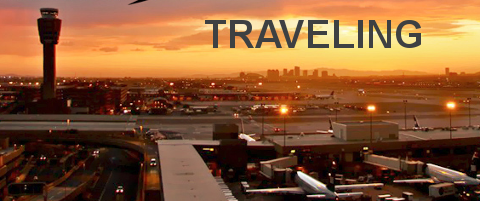 Autumn, or Fall, is to many the best time of the year. Temperatures get cooler. Cozy sweaters and blankets become necessary. And if you are in the right part of the world leaves turn breathtaking colors and slowly drift down from the trees. Some like to watch from indoors snuggled by a cozy fire. Others like to grab a mug of cocoa and head outside to rustle through the fallen leaves.
AIRPORT CAR SERVICE
If you need luxury car service to any of San Diego's airports, call Roadrunner Limousine today.

Learn more about our
Car Service: San Diego Airport
Or call 24/7 – 323.419.0470
There are plenty of things to do and see during this season. Here are some ideas.
First and foremost would be the spectacular leaf viewing. The New England states are known for their vibrant colors and awesome picturesque landscapes in the fall. Japan is another viewing spot that won't disappoint. Some other places you can see gorgeous foliage are Moscow and Portugal. Douro Valley in Portugal will take you on a river cruise where you can view the beautiful colors, browse the wine-making villages and sip some local wine.
If you are into football, or even if you aren't, tailgating is a pastime some can't live without. If you have tickets to the game come early. If you don't have tickets, come anyway. Sometimes the parking lot is more exciting than what's going on in the stadium. Bring your cooker, open your tailgate and let the buffet begin!
For those of you who don't have a significant other, Singles' Day in China may be for you. The idea of this day is kind of a payback for all those lonely Valentine's Days you spent alone and sad. Visitors eat deep-fried flour sticks and participate in speed-dating parties around the country. The idea is to find that special someone before the next Valentine's Day rolls around.
Many places around the world hold food festivals in the fall. Check your local area for the celebration closest to you.
State and County Fairs are another way to enjoy the season. You are sure to find a fair of some sort near your home. Google the local state fair in your state or county and you are sure to find something exciting.
If you happen to be heading to the Cayman Islands, plan to be there for Pirates Week. This event runs from November 12-22 and portrays a mock pirate invasion involving two old-time pirate ships that land at George Town harbor and capture the governor. Plenty of music, dancing, sporting events and fireworks are featured, and there is even a steel pan competition.
India has a celebration called the Festival of Light. On November 11 you can witness India's largest and most amazing festival. Millions of people come to witness the awesome fireworks, join in prayer, and browse the markets.
Another hot spot for autumn travelers is Charleston, South Carolina. The sticky, humid summer weather is gone and you can comfortably stroll the neighborhood. Gaze at the century old mansions, walk on the cobblestone paths with the Spanish moss-draped trees overhead. Stroll the streets at night with the gas-lamps lighting your way while a horse-drawn carriage passes by. The architecture alone is worth gazing at as you visit this beautiful city.
There are many places to enjoy this season so find your perfect getaway today.
AIRPORT CAR SERVICE
If you need luxury car service to any of San Diego airports, call Roadrunner Limousine today.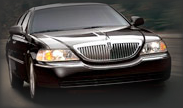 Learn more about our
Town Car Service: San Diego Airport
Or call 24/7 – 323.419.0470