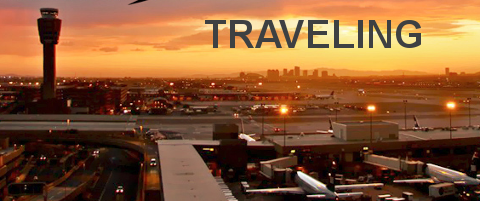 The days of waiting for hours in an uncomfortable airport chair are in the past. Whether you are stuck for a long layover, have a flight delay or cancellation, or just like to arrive super early for your flight, here are some excellent perks that will make your wait time "fly" by.
Let's begin in Singapore, at the Changi Airport. Here you can head to terminal 1 and check out the Balinese-themed rooftop pool. For a small fee of $13, you gain admittance to the pool and jacuzzi. You will also receive a complimentary drink (non-alcoholic) to sip while you relax. If you choose to stay at the Ambassador Transit Hotel, you can enjoy the facilities for free!
Vancouver International Airport is the place to see the 30,000 gallon aquarium. The city known for its love of the outdoors wants to be sure travelers get a taste of this as soon as they reach the airport. Unwind and gaze at the humongous tank and its residents, including starfish, sea urchins wolf eels and more. There is also a tank that is home to jellyfish! A small stream also runs through the airport, along with lush plants for the complete outdoor feeling.
AIRPORT CAR SERVICE
If you need luxury car service to any of San Diego's airports, call Roadrunner Limousine today.

Learn more about our
Luxury San Diego Airport Town Car Service
Or call 24/7 – 323.419.0470
Switzerland's Zurich Airport is perfect for those who want to stay in shape wherever they go. Since the airport's renovation in 2011, travelers can now rent bicycles, Nordic walking poles, and inline skates. Adults and kids alike can take advantage of this awesome perk, and there is plenty of space to exercise around the airport. There are also walking trails for those who just want to take a stroll.
Nashville International Airport will keep you in the party atmosphere throughout your wait and beyond. Drinks on the go will let you bring your cocktail or beverage from the bar with you while you stroll around. Whether you are headed for a manicure, massage, or just want to check out the art display, you can enjoy your drink while you browse.
San Francisco International Airport is the place to be if you are into yoga. Head to the 150-square foot yoga room in Terminal 2 and forget all about the hassles you may be facing. Stretch out the stress, or head to the reflection room for some quiet meditation. Massages, facials and mani/pedis are also available at the XpresSpa.
Amsterdam Schipol Airport in the Netherlands is very popular with art buffs. Enjoy free entry into the Rijksmuseum Amsterdam, the only museum you will find in an airport. Here you will find some fantastic works by Dutch artists Jan Steen and Ferdinand Bol.
Seoul, South Korea is where the Incheon International Airport is located. Here is the perfect place to get into the Korean culture. View clothing, amazing crafts, and enjoy some of Seoul's music as well. You can even make crafts like Dancheong, various colors of paint on wooden buildings, or traditional Korean paper, which is called Hanji. Dress up in traditional Korean clothes and other items, and pose for a photo. Musical performances are very entertaining to sit and watch, and help you pass the time quite nicely.
Munich International Airport will introduce you to the famous German beer gardens. Before you head out into the surrounding areas, find out what your favorite German beer is right at the airport. You might get lucky enough to catch some live music or even a cabaret show. Tour the brewery and speak to the brewmasters.
Hong Kong International Airport caters to those golfers who missed out on their morning game due to having to take a flight. Take in nine-holes right at the airport at the Sky City Nine Eagles Golf Course. This outdoor course, outside of Terminal 2, offers equipment rental, and luggage storage.
Chicago's O'Hare is where you can check out the awesome dinosaur skeleton. This super busy airport, one of the biggest and busiest in the world, is home to the brachiosaurus skeleton. Head to Terminal 1 and see this 72-foot long dinosaur from the past. It's not hard to find… it towers four stories above everything!
AIRPORT CAR SERVICE
If you need luxury car service to any of San Diego airports, call Roadrunner Limousine today.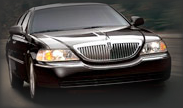 Learn more about our
San Diego Luxury Airport Car Service
Or call 24/7 – 323.419.0470