Charles A. Lindbergh came to San Diego in 1927 and commissioned Ryan Airlines to create an aircraft that could achieve the first nonstop flight from New York to Paris.
The professional builders at Ryan Airlines, headed by Frank Mahoney, jumped at the chance to be a part of this endeavor. They were more than ready to design, build and test the aircraft in 60 days.
They designed the plane after their already successful aircraft, the M-2 monoplane, which was modified by Donald A. Hall to feature a greater wingspan, larger fuel capacity, and a new Wright J-5 Whirlwind engine. This was all in attempt to make it the previously ridiculous distance this plane was to travel.
Lindbergh wanted to honor the people from his hometown who helped make this happen, so therefore named this new monoplane the "Spirit of St. Louis".
AIRPORT CAR SERVICE
If you need luxury car service to any of San Diego's airports, call Roadrunner Limousine today.

Learn more about our
Luxury San Diego Airport Town Car Service
Or call 24/7 – 323.419.0470
There were many test flights achieved from the local airstrips. Lindbergh then departed San Diego on May 10, 1927, and headed for St. Louis, New York, Paris, and the makings of history.
This amazing transatlantic solo flight, which occurred on May 20-21, got worldwide attention and people everywhere suddenly became interested in aviation. There were none more excited than those in San Diego, where the flight was launched.
In 1928, the passing of a bond issue for the building of an airport was established. Charles Lindbergh was in full support of this great beginning, and even agreed to let the airport use his name. "Lindbergh Field" had been established.
Here are some facts about the Spirit of St. Louis you may not know.
An immense fuel tank in front of the cockpit took the place of what should have been the windshield. Lindbergh had to use side windows to see, and a periscope to view in front of him.
The first test flight of the Spirit of St. Louis was April 28, 1927; just 60 days after the construction began. Lindbergh was in a simulated fight with a Navy fighter over North Island. Though the Navy fighter had much more speed than Lindbergh's plane, they could not escape from being followed. Lindbergh finally retreated and ended the chase.
Henry Ford, who didn't think the future of airplanes was looking very bright, took his first flight with Charles Lindbergh in the Spirit of St. Louis.
On May 21, 1927, Lindbergh achieved his first night landing when he set down at Le Bourget Field in Paris at 10:22 p.m.
In 1918, a prize was offered for the first nonstop flight from New York to Paris, The prize was $25,000. The Spirit of St. Louis cost $10,580 to build, only $2,000 of which came from Lindbergh's personal accounts.
Lindbergh was 25 when he made this historic flight, and had spent the years previously as a daredevil barnstormer.
The flight, which was 3610 miles long, with 2,000 of them being over the open ocean, took 33 hours, 30 minutes, and 29.8 seconds.
Lindbergh was so famous he even got a dance named after him. The Lindy-Hop was a dance that had its start in Harlem, New York City. It was popular in the 1920s during the swing era, and was named after Lindberg, or "Lucky Lindy" as he became known as.
The 1958 film "The Spirit of St. Louis" starred Jimmy Stewart in the role of Charles A. Lindbergh.
AIRPORT CAR SERVICE
If you need luxury car service to any of San Diego airports, call Roadrunner Limousine today.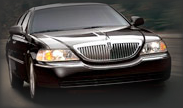 Learn more about our
San Diego Luxury Airport Car Service
Or call 24/7 – 323.419.0470