Cut your packing in half for starters. Whatever you think you need, take away half of it. You will still probably have more than you need.
Pack darker colored clothing. In the event of a spill or stain, it can be hidden much easier than it can if you are wearing white.
Pack your dress shirts in dry cleaner bags. This helps to keep wrinkles at bay. Once you arrive at your destination, remove from bags and hang them in the shower. Turn shower on hot and it will smooth any leftover wrinkles with ease.
A digital luggage scale can be a time saver, and is small enough to throw into your bag. Overweight bags can cost you a bundle at airports. These scales are very small and can easily fit into a small pocket. The savings, however, can be quite large. International fees can run different than what you are used to, and you may think you are at a perfect weight only to find out they are charging you for an overweight bag. Be sure to get one that switches from pounds to kilos for easy conversion. Also, weigh your bag before departure. If you plan on purchasing souvenirs on your trip, keep your bags weight under the limit to allow for extra baggage.
AIRPORT CAR SERVICE
If you need luxury car service to any of San Diego's airports, call Roadrunner Limousine today.

Learn more about our
Luxury San Diego Airport Town Car Service
Or call 24/7 – 323.419.0470
Choose clothing that can be used with several outfits. Scarves are a great accessory for women, as they can easily go from one outfit to another and add a whole new look. If the scarf is large and slightly heavier, it can be used to keep warm on the plane, or used for a blanket at the beach or a cover up for your suit.
Be sure to pre-charge all your electronics the night before you depart. Don't wait till you get to the airport in hopes of finding an un-used outlet. If you charge all your items together, you can easily pack them and their chargers together for future use.
Travel miles add up and can be helpful in so many ways. Be sure you use some sort of frequent flier program, hotel rewards, or another form of point earning program. If you like to switch your airline or hotel brands often, find a card that lets you earn points regardless of the company you choose. However, book wisely. Don't pass up a super cheap deal just because it won't earn you any points. In the long run, the bargain deal may be well worth it.
Book an economy ticket with a Y or B booking code. This ensures that your ticket is full fare, but you will receive a complimentary upgrade if one opens up. This and more tips can be found at TravelNerd.com.
If you are in a hurry to reach your destination, be careful how you book. A direct flight does not necessarily mean you go straight from point A to point B. It just means you may still stop, but don't have to get off the plane. Non-stop flights are what they say.
Try to keep some of these tips in mind and your next travel experience will be hassle free.
AIRPORT CAR SERVICE
If you need luxury car service to any of San Diego airports, call Roadrunner Limousine today.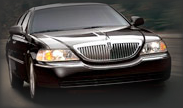 Learn more about our
San Diego Luxury Airport Car Service
Or call 24/7 – 323.419.0470