Getting stuck in an airport for a delayed flight or long layover can really be annoying and inconvenient. Luckily many airports are coming up with new ways to keep you entertained, relaxed and comfortable during these times. Here are just a few of those extra amenities.
1. Yoga rooms
Many airports now offer yoga rooms or exercise rooms where you can stretch out and de-stress while waiting. Raleigh-Durham, San Francisco and Dallas are just a few who offer these rooms to travelers. Philadelphia International has stationary bikes available so you can get in a good workout before you get stuck back in an airplane seat. Some airports, such as Phoenix Sky Harbor even have indoor and outdoor walking trails.
2. CoatChex
If you are traveling from the frigid cold temperatures of New York to somewhere much warmer, don't worry about trying to fit that bulky coat into your bag. CoatChex has partnered with Jet Blue airlines at JFK and now offers a new coat checking system. When you arrive, they will ask if they may take your coat. It will be safely stored, by visually tagging it to its owner, and upon your return you need only provide the last four digits of your phone number to retrieve your belongings.
AIRPORT CAR SERVICE
If you need luxury car service to any of San Diego's airports, call Roadrunner Limousine today.

Learn more about our
Luxury San Diego Airport Town Car Service
Or call 24/7 – 323.419.0470
3. De-stressing Pooches
Many U.S. airports, including San Jose, Fort Lauderdale, Miami and Los Angeles have incorporated PUPs into their airport amenities. PUP, or Pets Unstressing Passengers, can be found in 20 major airports. The petting and belly-rubbing of dogs is known to be a calming act. Since San Jose incorporated the pets after 9/11, other airports caught on to the trend and it has become quite popular. The stress level in airports definitely seems to decrease once people start interacting with the animals.
4. Nap Areas
Getting stuck forever in the airport is bad enough, but when you are tired and trying to catch some Zzzs in a molded plastic chair things can only get worse. The good news is that airports are taking note of this dilemma and providing special nap areas just for you. Atlanta, Dallas Fort-Worth and Philadelphia already offer Minute Suites. Here you will find a cozy day bed freshly made, HDTV, and either an alarm or wake up call. For $30 an hour, this can be what saves you from being overtired for your big presentation. Some rooms even have workstations and showers available.
5. Ice Cream
What's better than a delicious ice cream sundae? One you make yourself! At Logan International Airport in Boston you can do just that. The MooBella Ice Creamery Machine is an interactive stand where you just touch the screen to order. Choose from the 96 combinations of ice cream and mix-ins, and within a minute your delicious treat pops out! This may be just what you need to get through that boring layover!
AIRPORT CAR SERVICE
If you need luxury car service to any of San Diego airports, call Roadrunner Limousine today.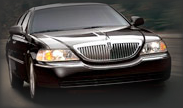 Learn more about our
San Diego Luxury Airport Car Service
Or call 24/7 – 323.419.0470