San Diego is a city full of culture, beautiful hiking areas, museums and luscious gardens. The list of activities is sure to keep anyone entertained and intrigued.
If you enjoy the outdoors, there are several awesome places to go hiking. Torrey Pines State Reserve is perfect for bird watching. The rarest of pine trees, the Torrey Pine, is well protected here. There are plenty of hiking trails on which to view birds, or just gaze at the spectacular coastline. There are also two secluded shorelines perfect for a swim.
Sunset Cliffs Natural Park is best to visit, as the name says, during sunset. You can see some breathtaking scenic views anytime, but the sunsets here are well worth the trip. The sandstone cliffs make your hike extremely exciting, and the vegetation is basically untouched.
The San Diego Zoo is one of the most famous in the country for many reasons. The natural habitats the animals reside in make them extremely comfortable and provide the most realistic viewing of these creatures. Close to 4,000 animals call the zoo their home, and are stretched out along trails named fittingly, such as Monkey Trails. If bigger animals are more your preference, the Safari Park showcases elephants, lions, cheetahs and much more in expansive habitats.
AIRPORT CAR SERVICE
If you need luxury car service to any of San Diego's airports, call Roadrunner Limousine today.

Learn more about our
Luxury San Diego Airport Town Car Service
Or call 24/7 – 323.419.0470
If indoor adventure is more to your liking, check out one of the museums. The USS Midway Museum is the best place to learn about aircraft carriers. Hop aboard the longest-serving American aircraft carrier and tour the engine room, sleeping quarters, ship jail, and over 60 exhibits. There are restored aircraft to check out, and extremely knowledgeable volunteers on board, many of which are military veterans, to fill you in on anything you may miss during your tour, or any questions you may have.
The Maritime Museum lets you tour many historic vessels. Check out sailing vessels, submarines, and learn about the not so easy life of a sailor.
Check out one of the local beaches for relaxation, entertainment or just plain people watching. Mission Beach has picturesque white sands, and an occasional seal comes to visit. It is very popular to surfers, so you can check out some surf action or hop on your own board and give it a try. The boardwalk is bustling with skaters and cyclists, and at the northern part of the beach you will find Belmont Park. Here you can ride the famous Giant Dipper rollercoaster! There are scores of eateries scattered along the boardwalk to grab a bite.
Coronado Beach is a bit more on the calm side. The waves are smaller so not as many surfers, and no busy boardwalk. The scenery is spectacular, there are exquisite mansions located along the beach to see, and the Hotel del Coronado also sits here. This National historic landmark is 120 years old.
In case your seal watching at Mission Beach was a bust, check out whale watching. Set out on an amazing excursion to see the gray whales as they follow their migration route. You may also spot seals, sea lions, and plenty of different species of birds on your journey. Dolphins are also a big attraction on the bay. They have been known to follow boats and play in the wake for miles.
If you still haven't gotten enough of sea life, head to Sea World San Diego. Go for the dolphin interaction and get up close and personal. Journey through the shark tunnel, view over 300 penguins, and see plenty of other aquatic performers.
AIRPORT CAR SERVICE
If you need luxury car service to any of San Diego airports, call Roadrunner Limousine today.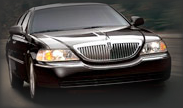 Learn more about our
San Diego Luxury Airport Car Service
Or call 24/7 – 323.419.0470