There's nothing worse than planning your vacation to a specific destination, only to find out that it is the rainiest season, or there is a large convention or event of some sort that makes the highways even more crowded than usual. Here are some pointers on the best time to visit San Diego so you can have the most enjoyable visit.
If you enjoy visiting all the local sights, such as the San Diego Zoo, plan to show up from March through May or September through November. Schools are in session and there won't be as many families vacationing at this time.
Hotels run plenty of awesome deals during off seasons, since they are rarely full. The temperatures are in the high sixties to high seventies for the most part of the year so you won't really hit any cold weather.
AIRPORT CAR SERVICE
If you need luxury car service to any of San Diego's airports, call Roadrunner Limousine today.

Learn more about our
Luxury San Diego Airport Limousine Service
Or call 24/7 – 323.419.0470
The rainiest season is from November through March, however, but if plenty of inside activities are planned as well you should get through the rainy days as well as the sunny ones.
Early Spring, or March through May is probably the best time for vacationers. Mild temperatures, school still in session, and plenty of events to check out. The San Diego Carnival is in March, Earth Fair in April, and don't forget the awesome Cinco de Mayo celebration in May.
June through August is when most of the tourists visit, making it much more crowded. This makes hotels raise prices, makes it harder to find available rooms, and the major attraction lines will be a mile long. If you do plan to come during these times you will have to book hotels way ahead of time, and possibly get tickets for certain shows etc. ahead also.
Celebrations during this time include the Rock n Roll Marathon and San Diego International Beer Festival in June, and Comic-Con in July.
September through November make for a wonderful Autumn visit. Hotel prices start to decrease as tourists head home, lines become shorter, and things seem to relax a little.
Some events you won't want to miss are the Festival of Sail in September, The Old Town San Diego Art Festival in October, and plenty of good music and spirits during November. Here's when you will find the San Diego Bay Wine and Food Festival, San Diego Beer Week, and the Dixieland Jazz Festival.
Winter in San Diego is somewhat cooler, and much rainier, but there is still plenty to see and do. For starters, this is the beginning of the migration season. Over 20,000 gray whales make a 10,000 mile round-trip journey from Alaska to California, where the females give birth. This is something you don't want to miss. You can also catch activities such as the San Diego Bay Parade of Lights in December and the Heritage Day Festival and Parade in February.
No matter what time of year you decide to visit the wonderful city of San Diego, you can be sure there will be plenty to see and do.
AIRPORT CAR SERVICE
If you need luxury car service to any of San Diego airports, call Roadrunner Limousine today.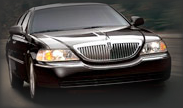 Learn more about our
San Diego Luxury Airport Car Service
Or call 24/7 – 323.419.0470