Chicago's O'Hare is a bustling hub and the second busiest airport in the US. Filled mostly with United and American Airlines, O'Hare guides over 17 million passengers through its doors every year.
On-time stats for O'Hare have been around 80%, which isn't all bad, if you consider the extra time you might have to browse around this fabulous airport.
Chicago Transit Authority will quickly transport you to and from the airport, but if you find yourself waiting on a flight or stuck with a layover, there are plenty of activities to keep you from being bored.
AIRPORT CAR SERVICE
If you need luxury car service to any of San Diego's airports, call Roadrunner Limousine today.

Learn more about our
San Diego Airport Car Service
Or call 24/7 – 323.419.0470
For starters, you won't be stuck with airport food. Enjoy gourmet meals at some of the celebrity chef restaurants such as Wolfgang Puck Café, or Rick Bayless' Tortas Frontera. Sure you can still find your basics like Subway or Quiznos, but why settle for the basics when you can have delicious food.
If you have extra time and want to do some sight -seeing, head to the Magnificent Mile and shop till you drop. There are shops featuring everything from home-furnishings to luxury clothes and even upscale pet items.
Millennium Park is the home of Chicago's famous sculpture titled "The Bean". There are free concerts at the park or even an ice-skating rink in the wintertime. If you just have a short time to spend, head to the Navy Pier waterfront and take a ride on the Ferris Wheel.
If you aren't lucky enough to have the extra time to check out the city, make the best of your stay at the airport. The United Club offers plenty of perks to keep you satisfied while you wait at the airport. Complimentary beverages and light snacks, bar service, Wi-fi and fax machines, and conference rooms for your use.
The Admirals Club offers showers and a children's room, along with Wi-Fi and other perks.
If you end up having to spend the night, there are plenty of hotels to accommodate you for the evening. The InterContinental is close by and has everything you need for a good nights' rest, and the Marriott is only five minutes away and boasts an on-site Starbucks so you can get a good start the next morning.
Reviewers tend to vote mostly against O'Hare in terms of strength and price of Wi-Fi, waiting lines, and customer service. If you do have to spend long amounts of time here, you might want to either head to one of the clubs or try to get out and see the town if you can.
AIRPORT CAR SERVICE
If you need luxury car service to any of San Diego airports, call Roadrunner Limousine today.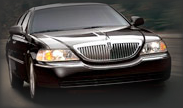 Learn more about our
San Diego Airport Car Service
Or call 24/7 – 323.419.0470