Airline tickets can cost you a bundle, whether you are flying close by or internationally. There are a few tricks you can try to find cheaper flights if you are willing to expect anything.
First of all you should be able to change your schedule at a moment's notice. If you have absolute set plans, you will probably have to deal with whatever flights are scheduled. But if you can change from say leaving in the morning to taking the overnight flight, you may be able to save some money. Many airlines offer last minute promotions and deals, or have empty seats they want to fill before final boarding. You may have to count in an extra layover, or change planes. You might not get the window seat you prefer. But you just might score a cheap rate that will give you a little extra to spend when you arrive.
Make sure you are signed up for notices of these last minute deals. You may get an email, or you can always check the website for any information. Frequent flyers may get first notice of these deals.
AIRPORT CAR SERVICE
If you need luxury car service to any of San Diego's airports, call Roadrunner Limousine today.

Learn more about our
San Diego Airport Limousine Service
Or call 24/7 – 323.419.0470
Check into vacation packages as well. These are another option to grab those last minute flights that need to be filled. Travel agents often get bundles of different packages that are to be sold by a certain date. If not sold, they have to try to get them sold by the deadline, which is great for the traveler. You can pick up a flight and hotel deal sometimes for the price your flight alone would have been. Even if you aren't planning on staying, the discount price may be worth going for and just not using the room. Business travelers rarely look into this sort of thing, thinking they just need to get to their destination and get the job done and head home. But it may make your whole transaction more pleasant and save you a lot in the process. Some bundles even include things like transfers, car rentals, and even meals!
Travel blogs and chat rooms may also be a good place to pick up some expert advice from the daily traveler. First-hand experience is always the best way to get information.
Airlines also offer discounts to students, teachers, and younger travelers. Most airlines also extend discounts to mourning passengers. Be sure to take advantage of these savings.
Cheaper flights are also offered if you stay several days. Maybe you can fit an extra day into your schedule for relaxing time. The airline may make it worth the extra time.
So remember to use your miles, call the airport if you want to check last minute deals, and don't always head for the number one airline. If you really want to save money, cheaper airlines may offer the same perks as the larger ones, but at a lower price. Shop around!
AIRPORT CAR SERVICE
If you need luxury car service to any of San Diego airports, call Roadrunner Limousine today.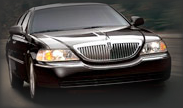 Learn more about our
San Diego Luxury Airport Car Service
Or call 24/7 – 323.419.0470