With technology taking drastic leaps in the past years, business travel has benefited from the advances. Business travelers have started to expect more from their travel experience and hotels, and new features make things easier for them to acquire.
Something you can check into is Delta's Innovation Class. This mentoring program allows you to be seated next to a mentor for your flight. Just fill out your application, and if you are chosen you can use your flight time to learn from a professional, give your advice, or just chat.
Another awesome program is the Business Bar. A New York hotel helps guests by loaning them all sorts of helpful tools such as GoPros, Kindles, iPads and much more, free for your use. This can be helpful if you are low on packing space. Book with Eventi, a Kimpton hotel, to participate.
Digital Check-In is a great way to pass by the lobby desk and head to the important part of your trip. Mobile check-in and room keys can really make your hotel experience quick and stress-free.
AIRPORT CAR SERVICE
If you need luxury car service to any of San Diego's airports, call Roadrunner Limousine today.

Learn more about our
San Diego Airport Limousine Service
Or call 24/7 – 323.419.0470
One of the hottest new items for business is the Apple watch. Start with the obvious feature of it being a wearable. No more trying to juggle your cell phone in your hand while looking for important papers or doing other tasks. Just check your watch for incoming messages or calls. There are dozens of awesome apps for your watch that will help you get through your busy day.
The Clear app handles tasks and reminders and keeps you on schedule.
The Evernote app helps you dictate notes, search for recent notes.
Invoice2Go is awesome for creating price estimates, purchase orders and invoices, keeping tabs on money that is owed, and even prompts you to start tracking time when you arrive at a job. Plenty of other useful apps are in the works for the Apple watch so keep your eyes open.
Some hotels are now using a virtual concierge, where you can use hotel apps to be sure you have what you need to be comfortable. Take care of your meal reservations, event tickets and tours just by pressing a button.
These are just a few of the tech gadgets that are available to you currently or in the works. Business travel can be just as easy as you make it with the right tools.
AIRPORT CAR SERVICE
If you need luxury car service to any of San Diego airports, call Roadrunner Limousine today.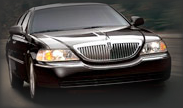 Learn more about our
San Diego Luxury Airport Car Service
Or call 24/7 – 323.419.0470