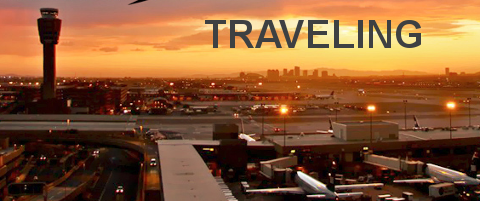 You ride in them all the time. But have you ever wondered where and why limousines came to be? Let's go back 116 years to the year 1899. This is when the first limousine was built in Paris. The main idea of this vehicle was for privacy of the passengers. The driver sat outside in a separate compartment, enclosed in some way so that the passengers could be alone. There was usually a sliding window or some sort of intercom system so that the driver could speak to the passengers. The original driver compartment was opened, leaving them at the mercy of the weather, which was probably quite cold at times.
The fancy name, limousine, came from the French region "Limousin", mainly because the covered compartment was similar to the raised hood of the cloaks that were worn by shepherds in the Limousin area.
In 1928, the stretch limo was invented. The Armbruster coach company in Fort Smith, Arkansas designed the larger limo to carry members of famous "big bands" such as Glenn Miller and Benny Goodman. Nicknamed "big band buses", these limos carried the leaders, their bands and their instruments to shows.
AIRPORT CAR SERVICE
If you need luxury car service to any of San Diego's airports, call Roadrunner Limousine today.

Learn more about our
San Diego Airport Limousine Service
Or call 24/7 – 323.419.0470
Limousines were the first automobiles to be equipped with air conditioning. This was a very expensive option, and not a very useful one, as it did not work very well. New York and Chicago limos in 1939 were the first to try out this new option, though it was more for status than actual cooling.
Some special limos in use are "The Beast", which is the limousine used solely for the President of the United States. This limo comes equipped with shotguns, gas canisters, and night vision cameras. It has eight inch thick doors and bulletproof glass windows. It is also sealed from within to protect from chemical attacks.
The world's longest car was invented by Jay Ohrberg of Burbank, CA. It has made the Guinness Book, and measures in at 100 feet long. It has 26 wheels, and some awesome features such as a swimming pool (with diving board!), king sized water bed, Jacuzzi tub, sun deck, and strangest of all a helipad! There is a driver compartment on both ends of the limo to help when reversing. This limo is primarily used for movies and advertising.
Of course your average limo will not have quite all those amenities. But you can usually count on a fully stocked bar, some awesome entertainment, whether it be a surround sound system, video game console or plasma screen TV and fancy décor. Some limos go as far as to have crystal chandeliers, or the best in seating materials.
Roadrunner Limousine is always ready to provide you with a relaxing, friendly ride to wherever you are headed. Check them out for your next big event.
AIRPORT CAR SERVICE
If you need luxury car service to any of San Diego airports, call Roadrunner Limousine today.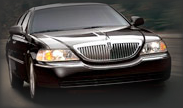 Learn more about our
San Diego Luxury Airport Car Service
Or call 24/7 – 323.419.0470