When planning your business trip, everything seems to sound fine when you write it all down on paper. Even going through the itinerary in your head goes smoothly and ends with a productive finish. Unfortunately, we all know that's not how it works in reality. Delays cause you to miss important meetings. Sketchy Wi-Fi makes your connection intermittent or sometimes non-existent.
You may not always get the sleep you planned to, whether it's due to a crying baby on flight or a noisy atmosphere around your hotel room. Lastly, grabbing unhealthy snacks between stops can drag you down.
Here are a few tips to help you make the best out of your next business adventure.
For starters, pack as lightly as possible. Plan your outfits to your days so you don't carry around excess clothing that's not needed. Avoid checking bags whenever possible to avoid delays checking and also picking up your luggage after your flight.
AIRPORT CAR SERVICE
If you need luxury car service to any of San Diego's airports, call Roadrunner Limousine today.

Learn more about our
San Diego Airport Limousine Service
Or call 24/7 – 323.419.0470
If you have items that need to be brought to your presentation that can be mailed ahead of time, this can save space in your bags and also keep you from wondering if they are going to make the trip safely. Check with your hotel to see if they can hold things for you until you arrive.
Flight time can be useful for doing all sorts of tasks, even if you don't have internet. You can make lists on your phone or desktop to have handy later. Write emails you may need to send, and save them as drafts to send as soon as you get a connection. You may find the perfect chat buddy to discuss things with and get a step ahead of the game. The GateGuru app is awesome for airport delays and will help you find the perfect restaurant, where to find an ATM, or help you organize your schedule better.
Down time is perfect for relaxing and de-stressing. Instead of sitting in your room staring at a TV, take a walk around the local area. Find a restaurant that will provide you with a healthy, energizing meal. Visit a museum or take a tour of the area to familiarize yourself with your surroundings. You can also visit the hotel spa for a super-relaxing massage. Clearing your mind before the big presentation can make you function way better than sitting around wondering if you are going to do well.
Be sure to keep organized throughout your journey. It can be overwhelming meeting dozens of new contacts at once, or having a ton of ideas thrown at you. Don't let it get to you. Be prepared with apps like Evernote to keep all your notes organized and easily accessible. You can also participate in discussions and check out all the research you have done in one simple place.
Following these easy tips can help make your business adventure a fun one. Don't waste time sitting around wondering what can go wrong. Instead, look forward to the promising outcome from being well prepared.
AIRPORT CAR SERVICE
If you need luxury car service to any of San Diego airports, call Roadrunner Limousine today.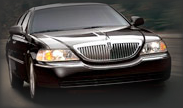 Learn more about our
San Diego Luxury Airport Car Service
Or call 24/7 – 323.419.0470